2014 creation
This show, funny and full of life makes us discover the origins of Hip-hop movement, its roots and influences, from its beginning in the United States.
It depicts five dancers who share their passion with authenticity and sincerity. The crew makes every effort to share their passion with us in an authentic and sincere way.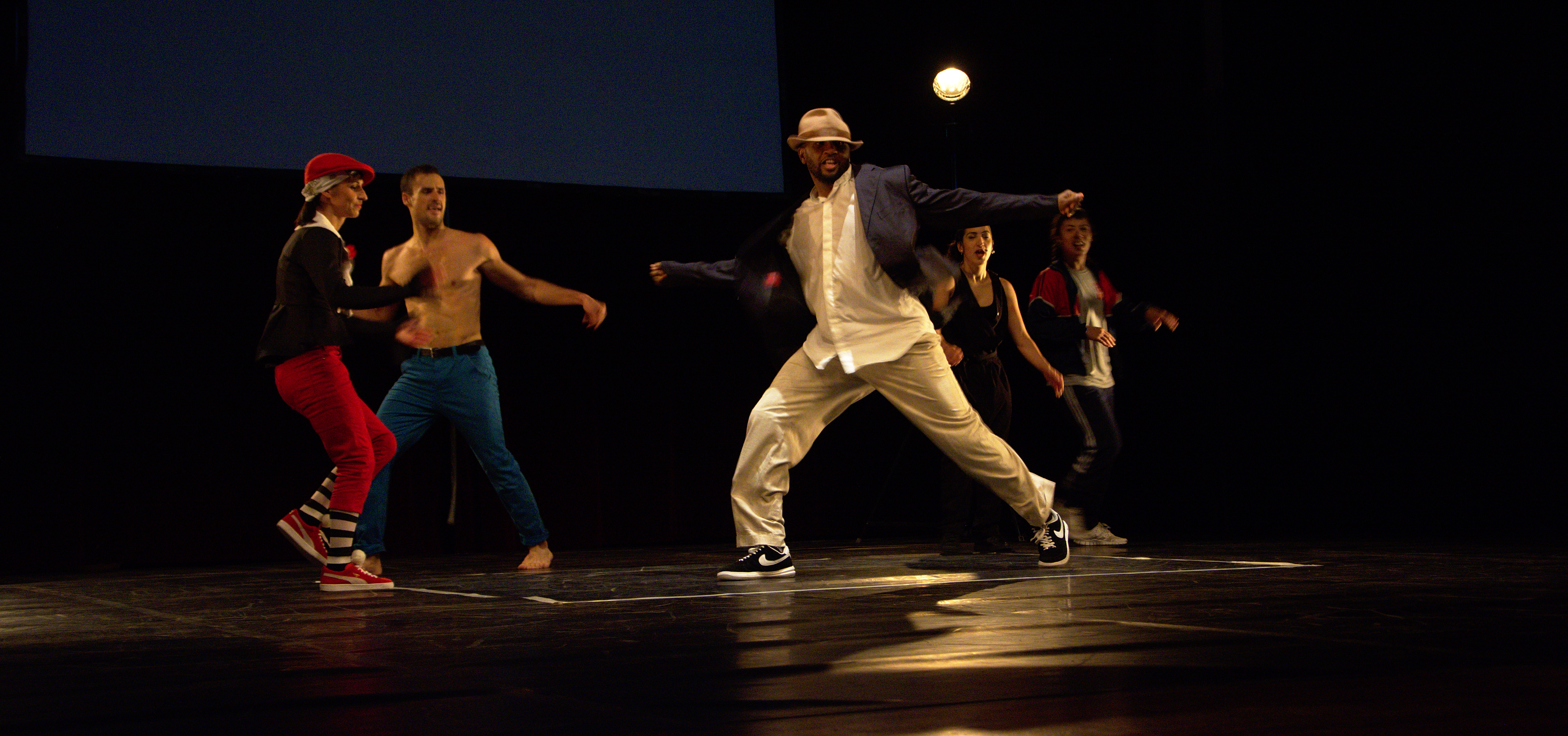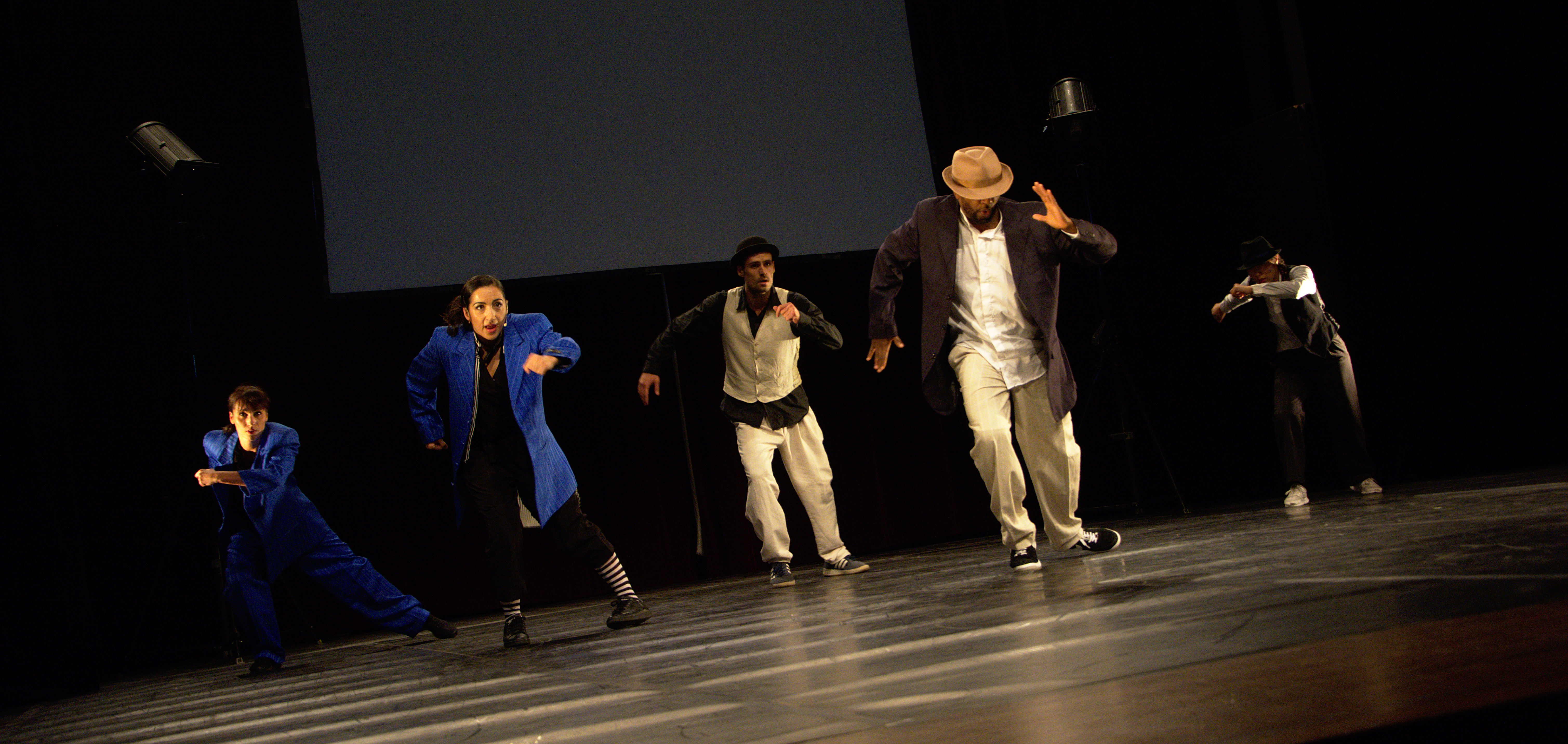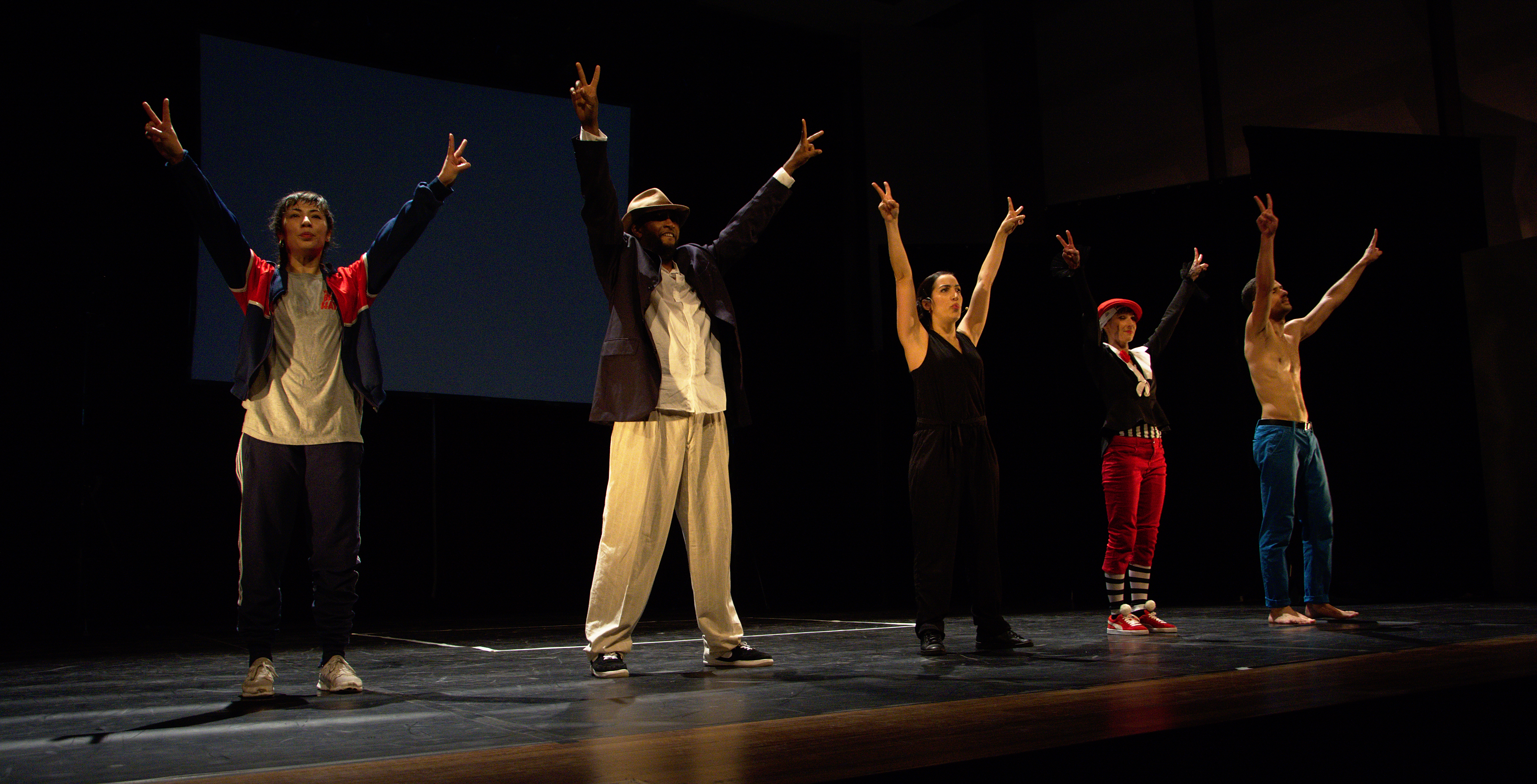 This new format adopts an informative and attractive style, combining performance, sharing of experiences and the projection of archive footages.
The opportunity for young and old people to understand the original meaning, the essence of this movement and culture.
The show lasts one hour and it is followed by a meeting with the audience, in this way the company can answer their questions.
Design and Art Direction: Séverine BIDAUD
Duration: 1 hour (followed by a discussion with the public)
Number of speakers: 4 dancers + 1 speaker / Artistic Director
Artistic direction and staging: Séverine Bidaud, aka Lady Severine
Choregraphy assistant: Jane-Carole Bidaud
Help with staging and acting: Delphine Lacouque
Performers on tour 2017-18: Aline Dasilva, Clément Guesdon, Cault Nzelo, Marc-Olivier Picard and Séverine Bidaud
Performers/creation: Cynthia Barbier alternating with Aline Dasilva and Jane-Carole Bidaud, Ange Koué, Valentine Nagata-Ramos, called B Girl Val alternating with Emilie Schram, Marc-Olivier Picard alternating with Cault Nzelo and Séverine Bidaud
Script: Séverine Bidaud and Marion Aubert
Lights: Stéphane "Esteban" Loirat

Costumes: Alice Touvet
Musical creation: Séverine Bidaud
Editing / Mastering soundtrack: Xavier Bongrand
Video editing: Séverine Bidaud, assisted by Pascal Minet
Complicit look : Flore Taguiev
Popin' Pete, one of the originators of the Popping style and a cofounder of the American pioneer group "The Electric Boogaloos" (since 1977), talks about this show :