2010 creation
Choregraphic part for 6 dancers
Dance play time: Short version : 25 minutes ; Full version : 45 minutes
In this society where we advocate the cult of the excessive beauty, where we erase wrinkles with jets of "botox" to hide the marks of time, the choreographer Séverine BIDAUD, makes us share her vision of old age and the challenges facing a society of exclusion. This thinking will give birth to six women's portraits, which reflect with tenderness, humour and nostalgia the effects of passing time. With mixed, jerky body movements, but faithful to a youth dream, Hip Hop, Charleston and Shim Sham rhythm this generous show .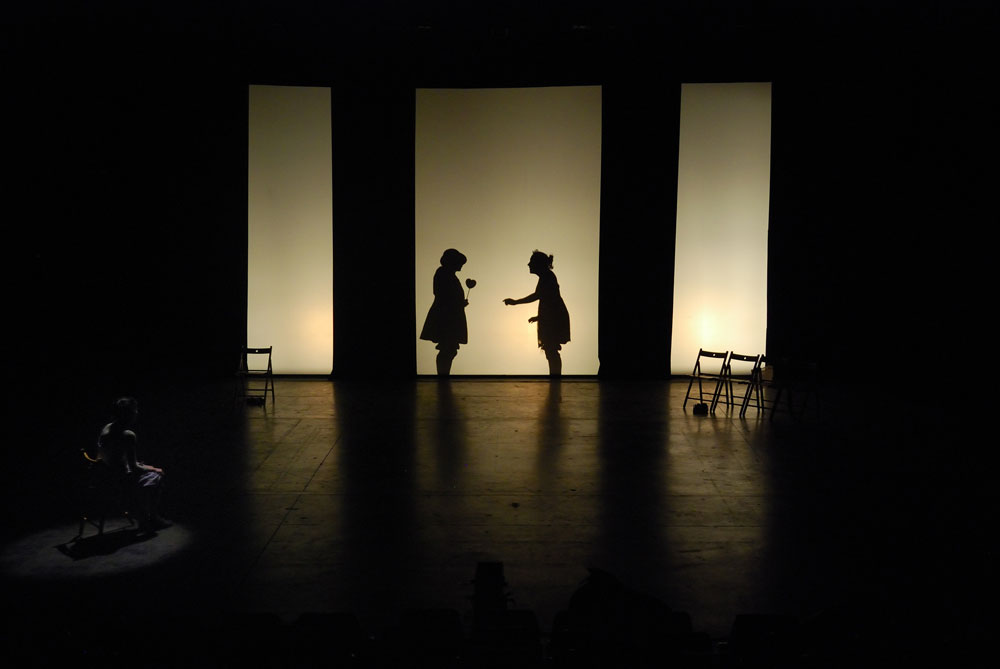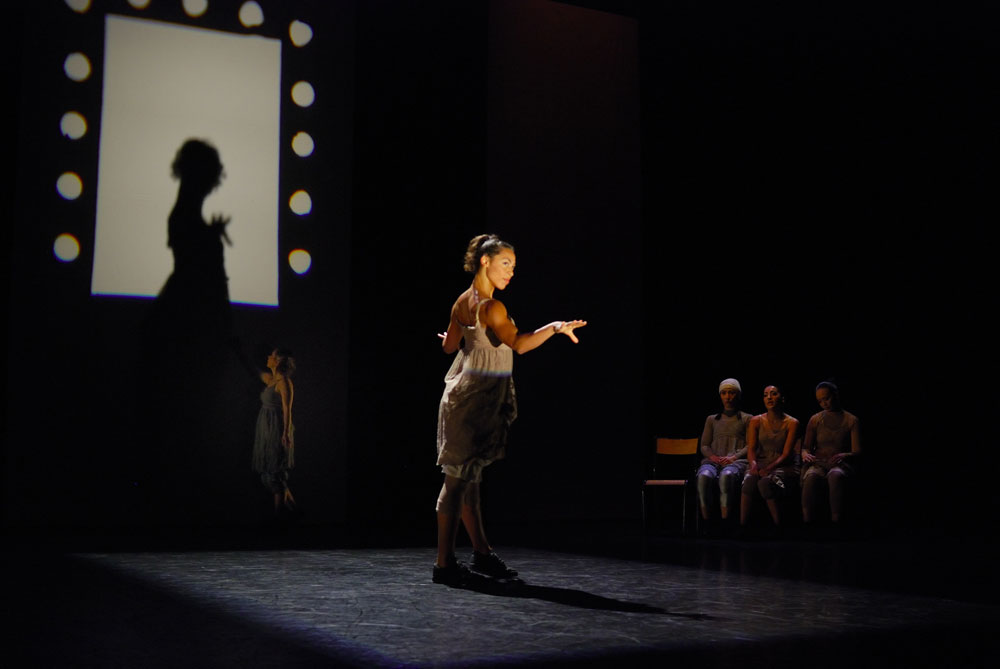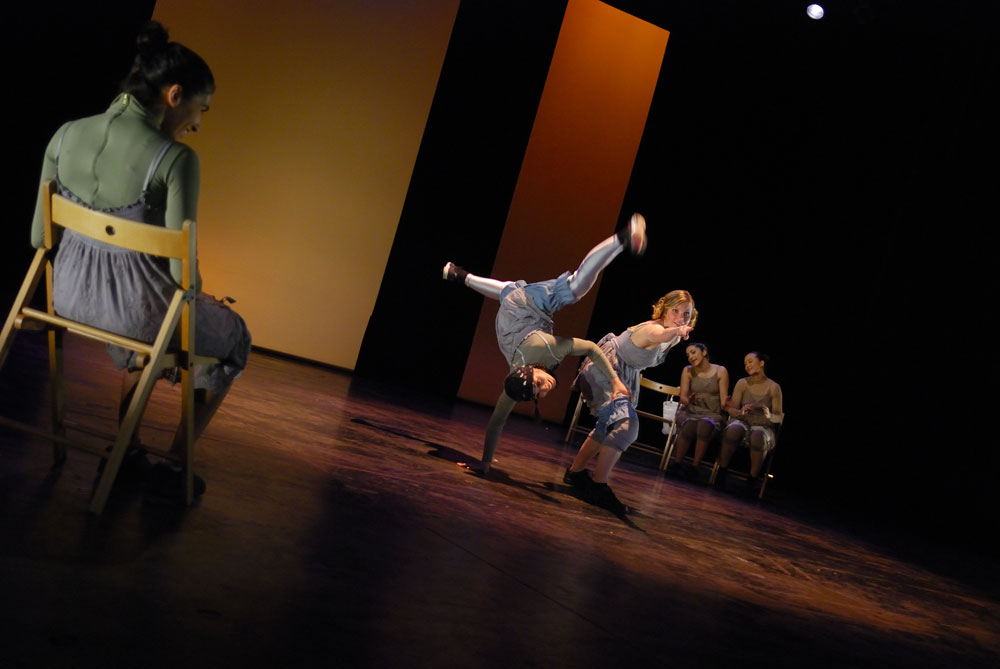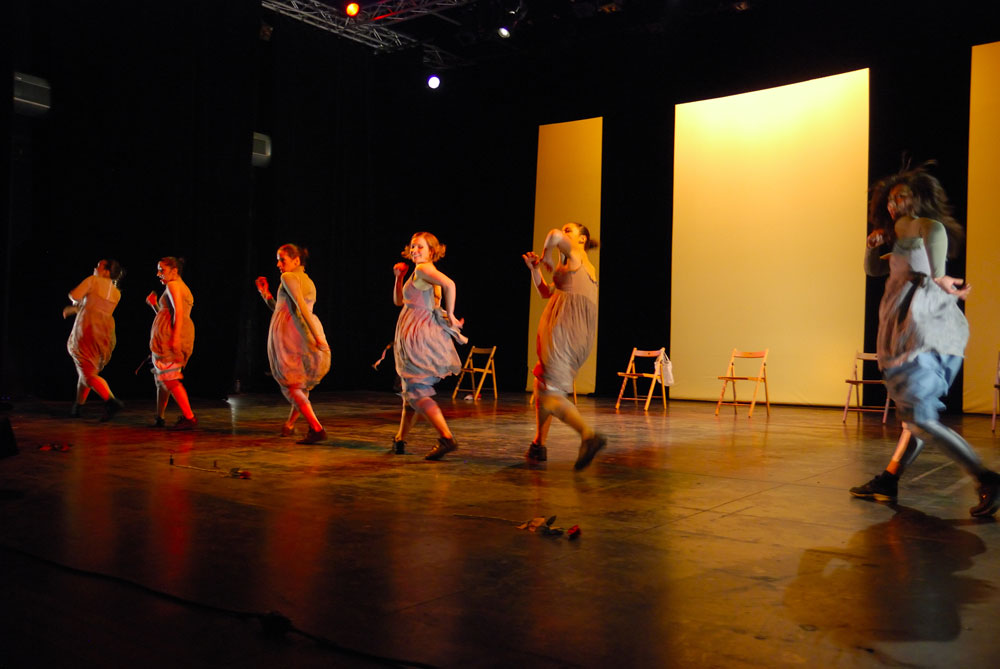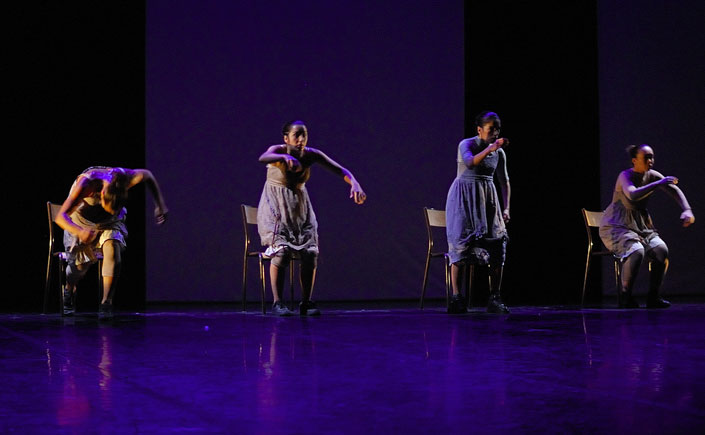 While it is believed that the body doesn't speak anymore when we turn old, the women dancers break free and express their imagination, reminding us that old age is not a pathology. A challenge offered to the age and conventions, a respect given back to the solidarity between the generations.
A charming play, humanist, humourous and that could reconcile the generations, or at least give them the desire to share, to exchange .
This show was awarded the SACD Beaumarchais 2010, at the H2O contest where they won.
Choreography
Séverine Bidaud, alias Lady Severine
With the artistic collaboration of Joëlle Iffrig
Created with and interpreted by
Cynthia Barbier alternating with Farrah Elmaskini ;
Jane-Carole Bidaud alternating with Aline Da Silva ;
Isabelle Derond alternating with Amélie Jousseaume ;
Valentine Nagata-Ramos, alias B.girl Val ; Shynis ;
Séverine Bidaud, alias Lady Severine
Musical conception and programming
Mao Sidibé, Blade Mc and N'Chten
Arrangements Mao Sidibé
Lights Creation Didier Brun
Lights Manager Odilon Leportier
Stage Manager Régis Guillemot
Costumes Isabelle Lemarié
Advisers dance and direction stage Muriel Henry, Carlo Diaconale, Jocelyn Cazeres, Mohamed El Hajoui
A shwo co-produced with CNC Créteil/Val de Marne/cie Käfig home studio with the support of the ODIA Normandie / Office of Information and Artistic Distribution /Normandy Initiatives Artists Urban Dances (Parc de la Villette, the Fondation of France, with the support of Caisse des Dépôts and the Acsé), the town of Pantin, Space Vikings Yvetot (Seine-Maritime), the Dance Centre of Galion in Aulnay-sous-Bois and with the assistance of Beaumarchais-SACD.
Photos © David Schaffer
Photos © Paulic