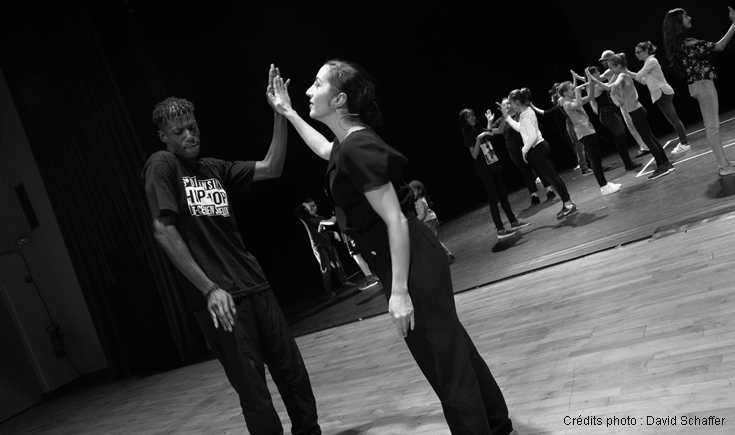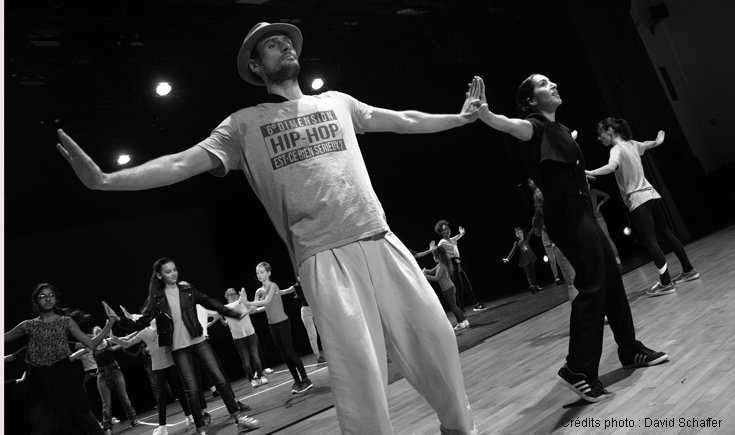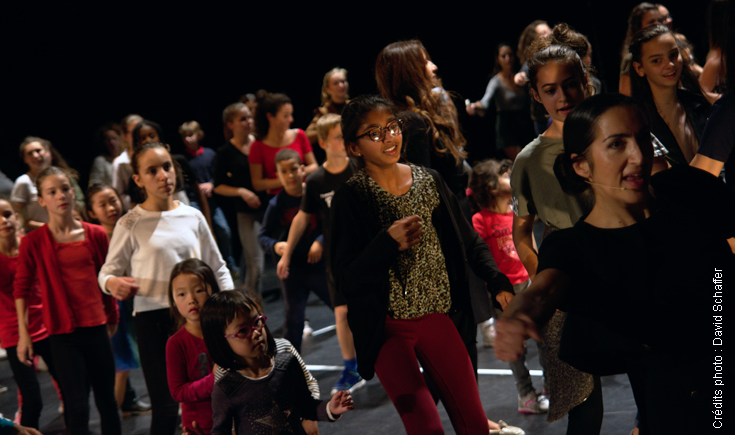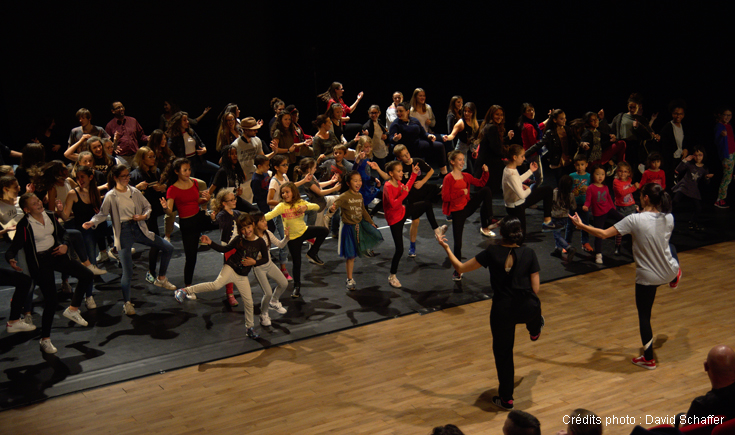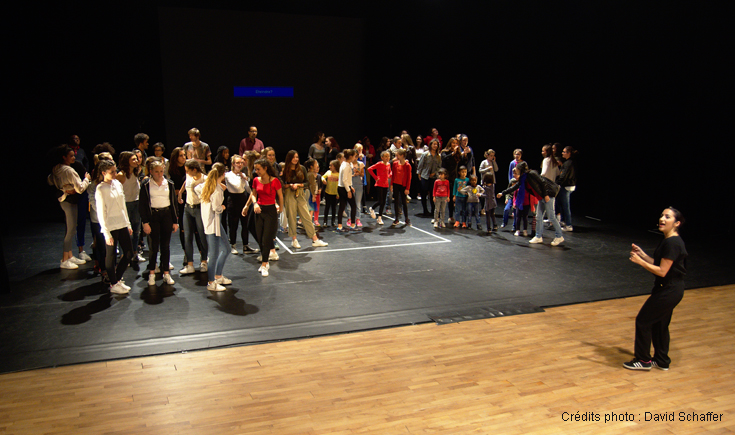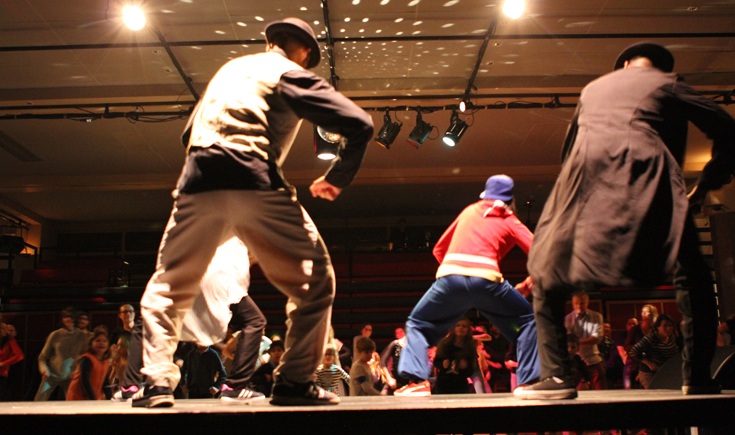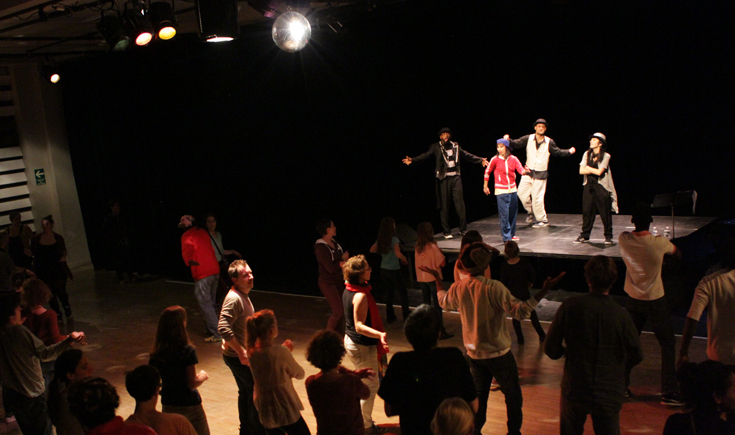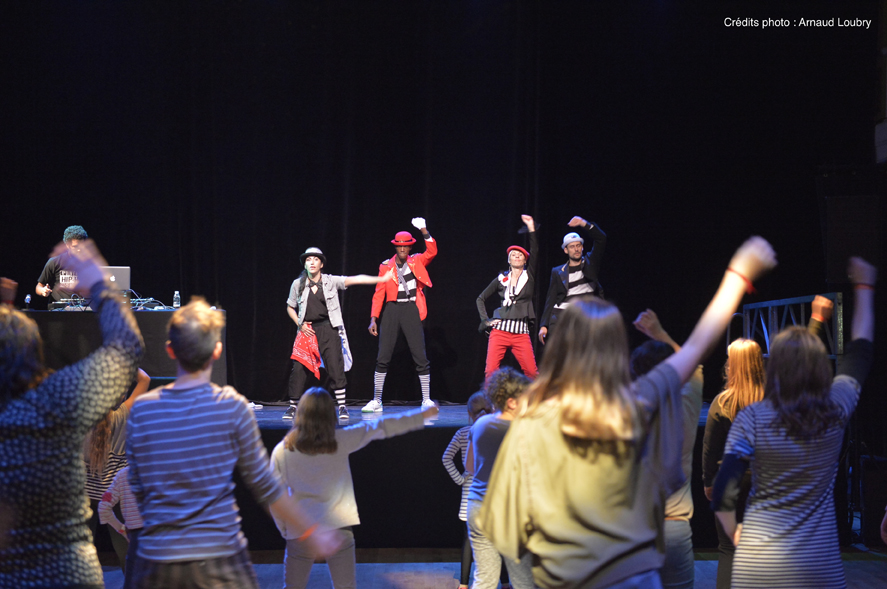 Séverine Bidaud and her dancers drive the crowd on the dance floor for a festive and collective dance accessible for everyone.
The aim is the concrete and physical participation of the audience through a playful and festive approach of the dance.
"For me the ball represents a way to rediscover the social characteristic of hip-hop dance. Beyond the performance, through this ball, the hip-hop dance becomes a way to (re)create the bond between the generations, but also the physical contact. How to take another look at the balls from the past providing it dynamism and modernity from the hip-hop dance? So many possibilities to explore and pleasure to share, without a predominance of the physical performance." – Séverine Bidaud
This ball was created in relation to the show "
Hip-hop, is it really serious?
" for a playful and happy immersion in the urban dances and in the company's universe.
Distribution
Concept and artistic direction : Séverine Bidaud
Choreography : Séverine Bidaud, in collaboration with Aline Da Silva
Dancers : Séverine Bidaud, Aline Da Silva, Cault NZelo, Marc-Olivier Picard
Music : DJ Luckylocker
You can learn a dance created for the ball with this tutorial: