"Satisfied…"
Creation 2012
Choregraphic part for 5 dancers
Duration: 50 minutes
After dedicating their dance sensibility to a subject rarely approached by this kind of dancers, (with the performance "I feel good" = the old age), the 6th Dimension Hip Hop dance company comes back with a new creation which emphasizes with humour and poetry our link with the other one and with the consumption.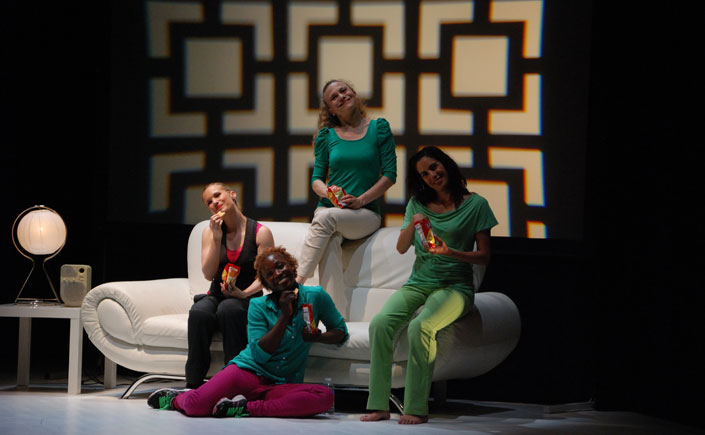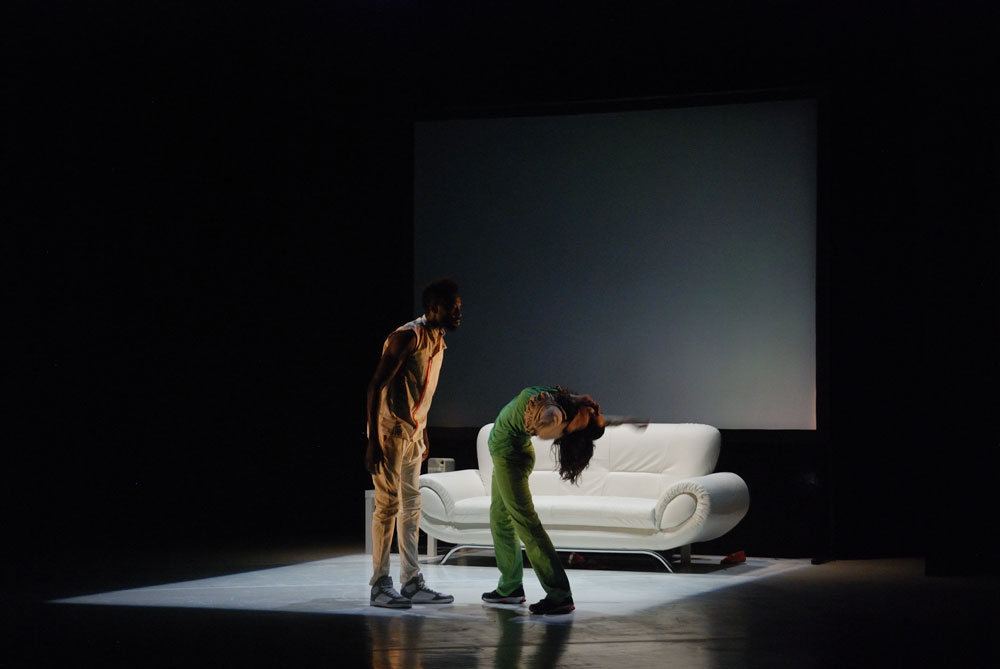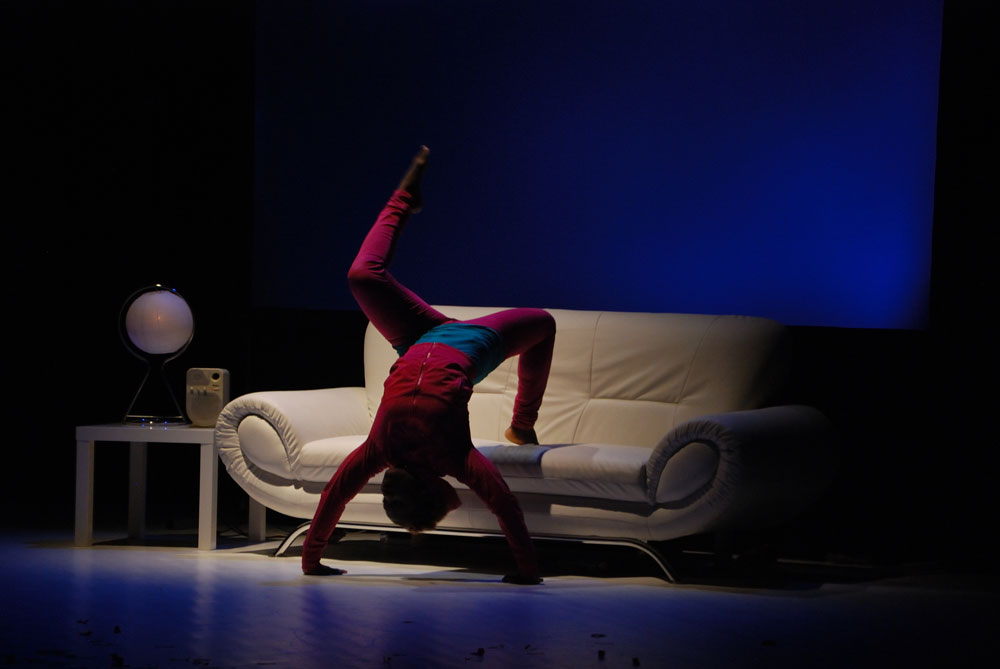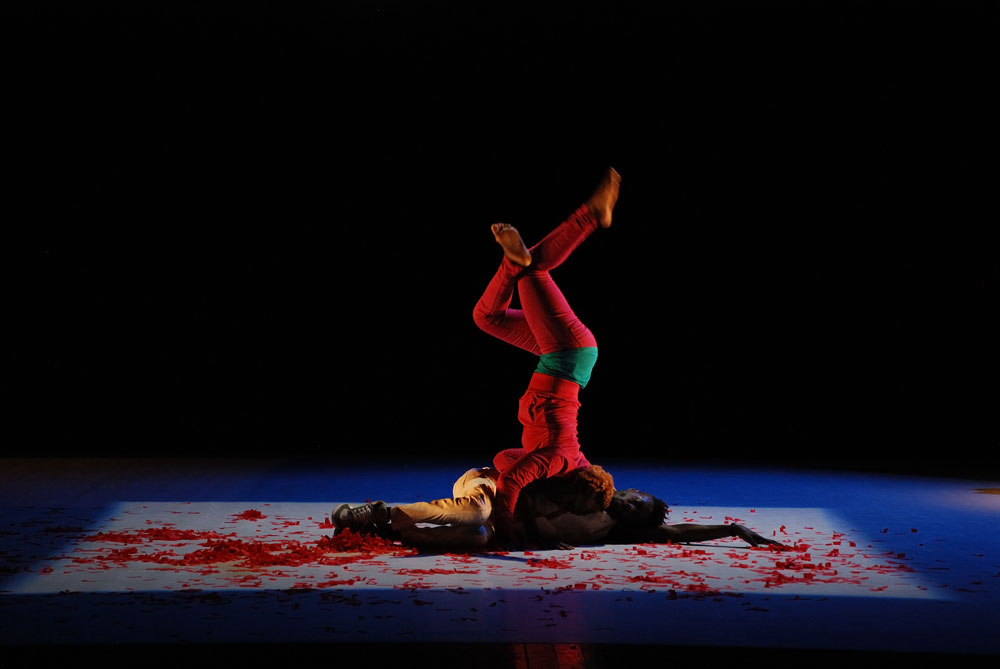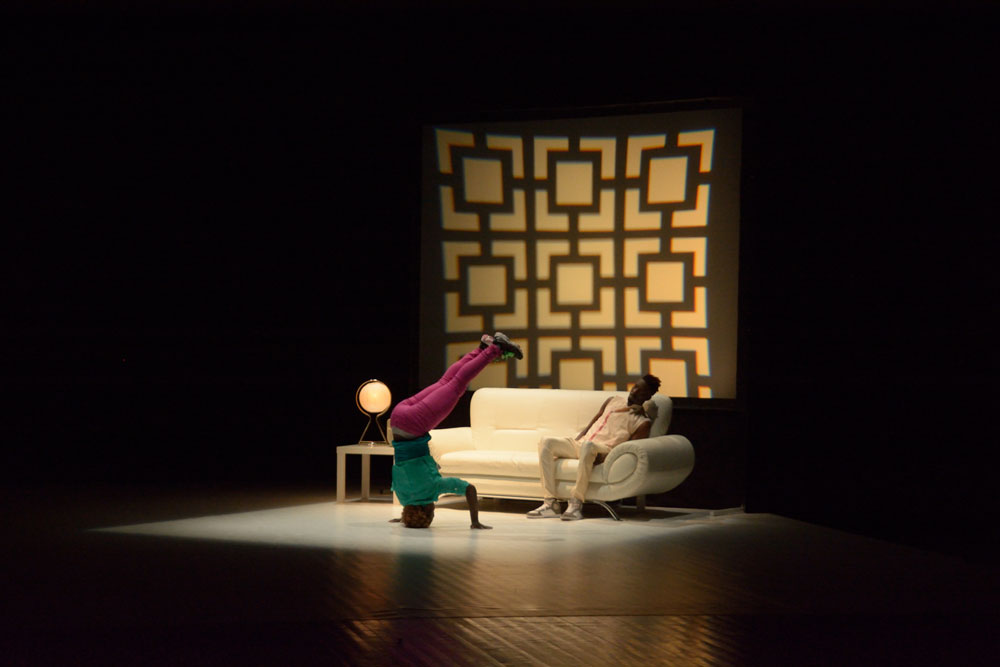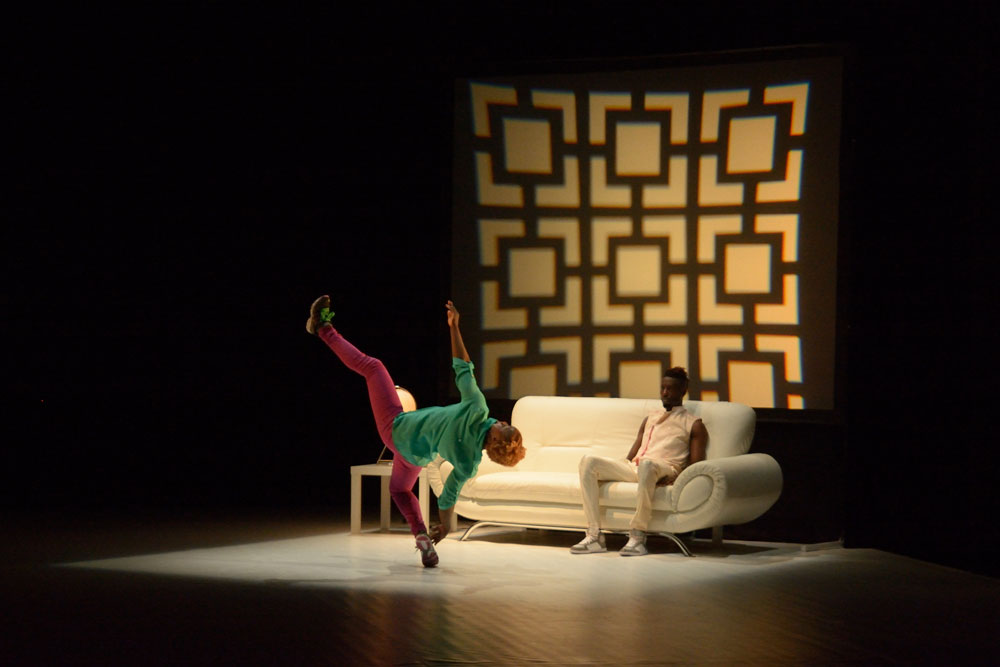 A moving direction, rhythmic with absurd accumulated situations that is served by very different universes' interpreters.
This imaginative choreography with a singular surrealist and dreamy processing about the everyday annoyances, into the 6th Dimension company's sensitive humanist approach, all the audience.
Conception and choregraphy Séverine Bidaud, alias Lady Severine. With the artistic collaboration of Carlo Diaconale
Choregraphy assistant Jane-Carole Bidaud
Created with the interpreter's collaboration Cynthia Barbier alternating with Aline Da Silva, Jane-Carole Bidaud, Farrah Elmaskini, Joëlle Iffrig, Manuela Bolègue alternating with Amélie Jousseaume, Stevy Zabarel alias Easley
Musical creation Le MigranZ Band (Frank Des Neiges et Bertrand Cadot)
Editing song / Mastering Xavier Bongrand et Diaspora Rockers
Light creation Pauline Falourd
Texts and voices Muriel Henry, Blade Mc
Costumes Noy Vongkhamla
Production : 6th Dimension Company
Coproductions : DRAC Haute Normandie ; Regional Council of Haute Normandie ; Departmental Council of Seine-Maritime ; Quai des Arts d'Argentan (61) Initiatives d'Artistes en Danses Urbaines (Fondation de France – Parc de la Villette, avec le soutien de la Caisse des Dépôts and Acsé) ; Dance Centre of Galion à Aulnay-sous-Bois (93) ; Théâtre du Moulin in Louviers (27 ; La ville de Rouen (76)
Supports : ADAMI ; ODIA Normandie
Parteners : Espace Culturel François Mitterrand din Canteleu (76) ; Théâtre Louis Jouvet in Rouen (76) ; the city of Torcy (77) ; Espace Germinal in Est Valdoisien (95) ; the city of Pantin (93) ; National Center of Danse (CND) of Pantin (93).
For the provision of places of creation and research thanks to Stéphanie Delsart and Jocelyn Cazères for their artistic complicity
Photos © David Schaffer