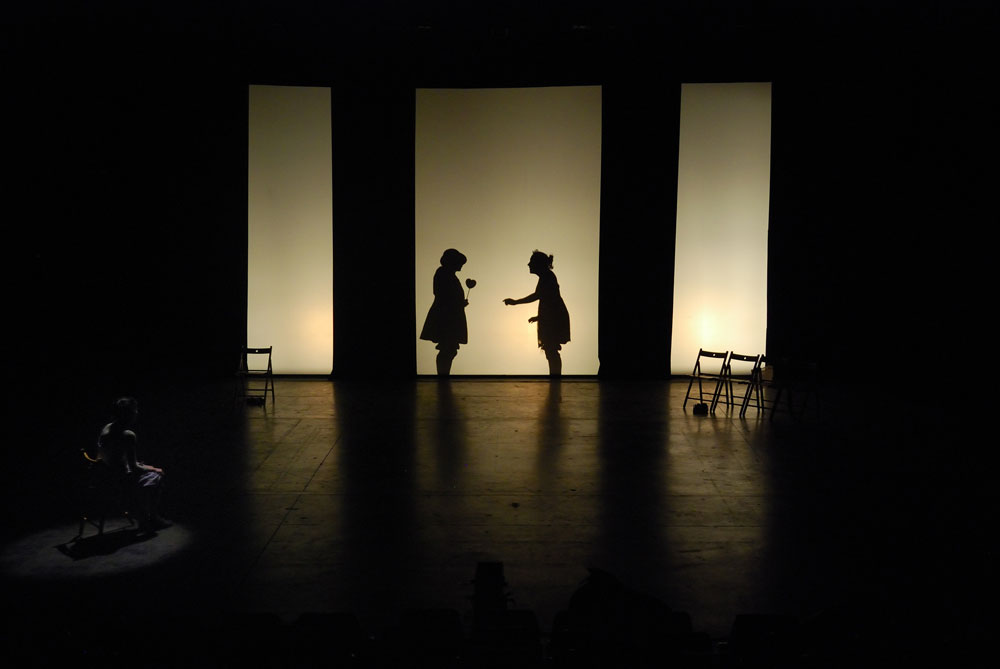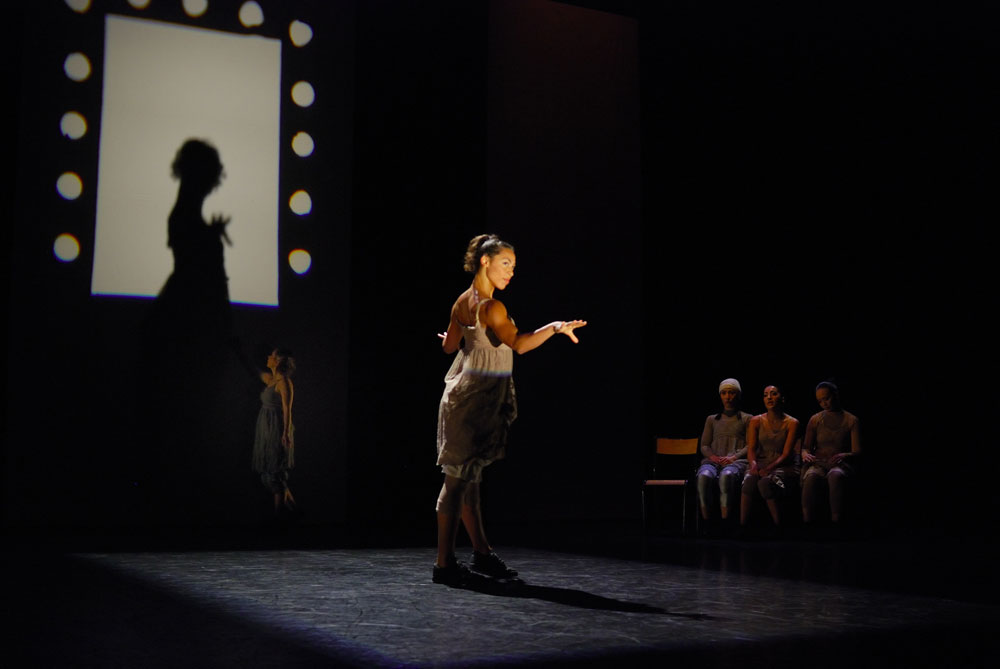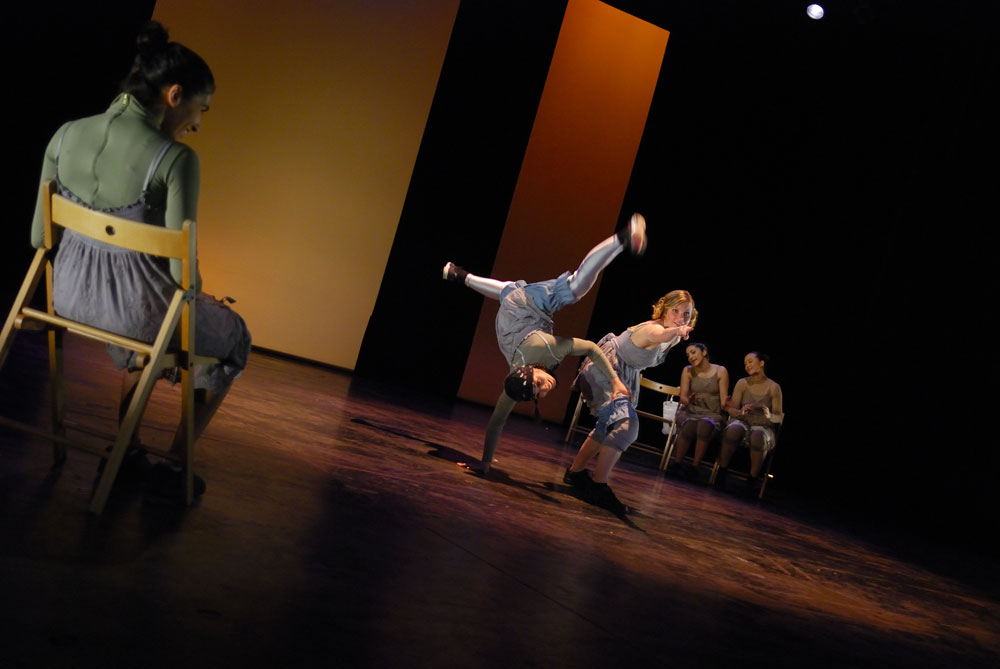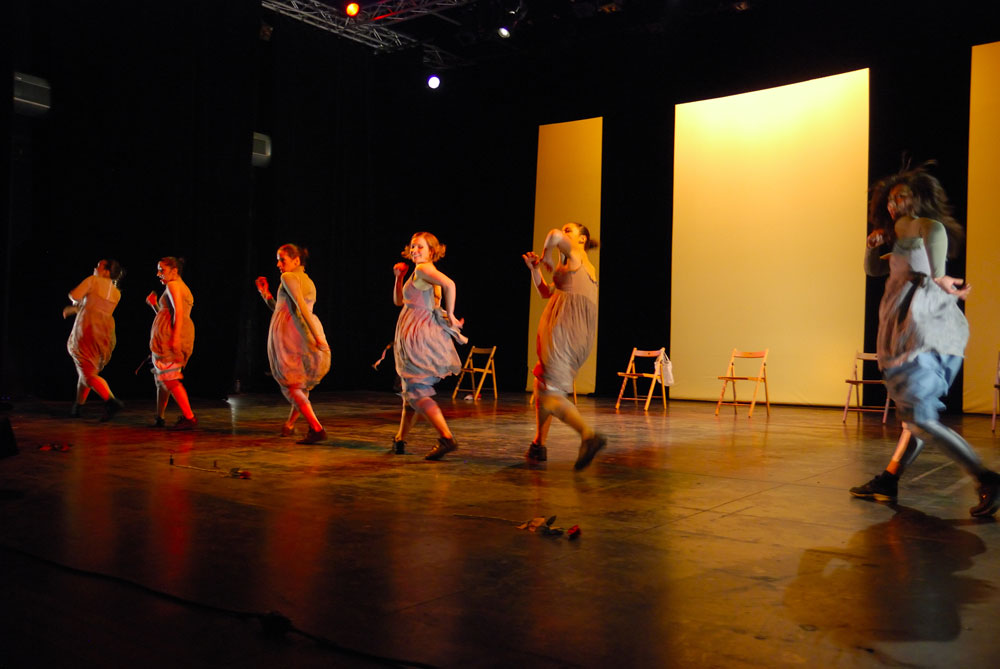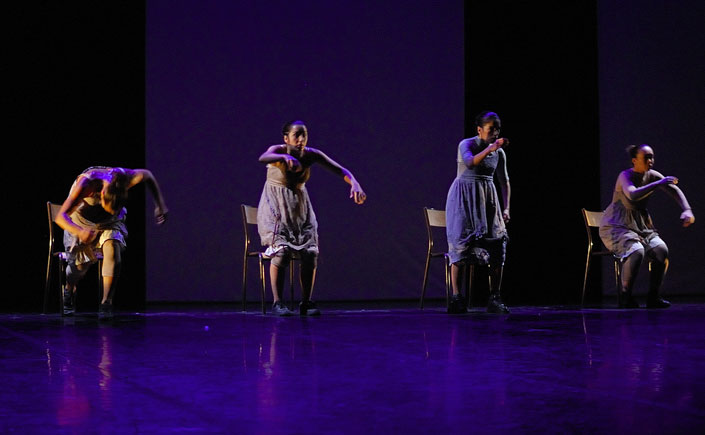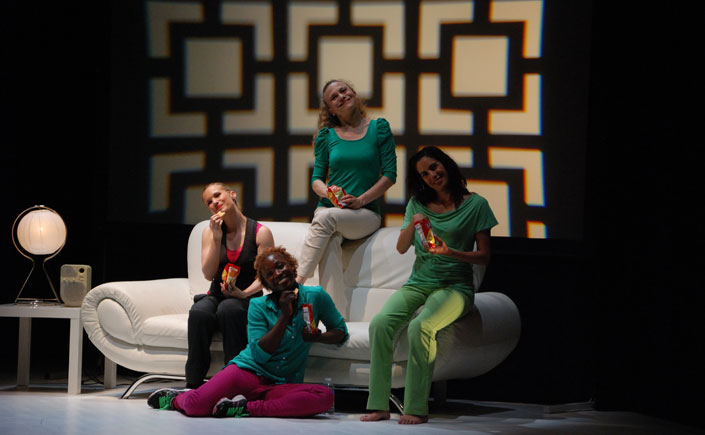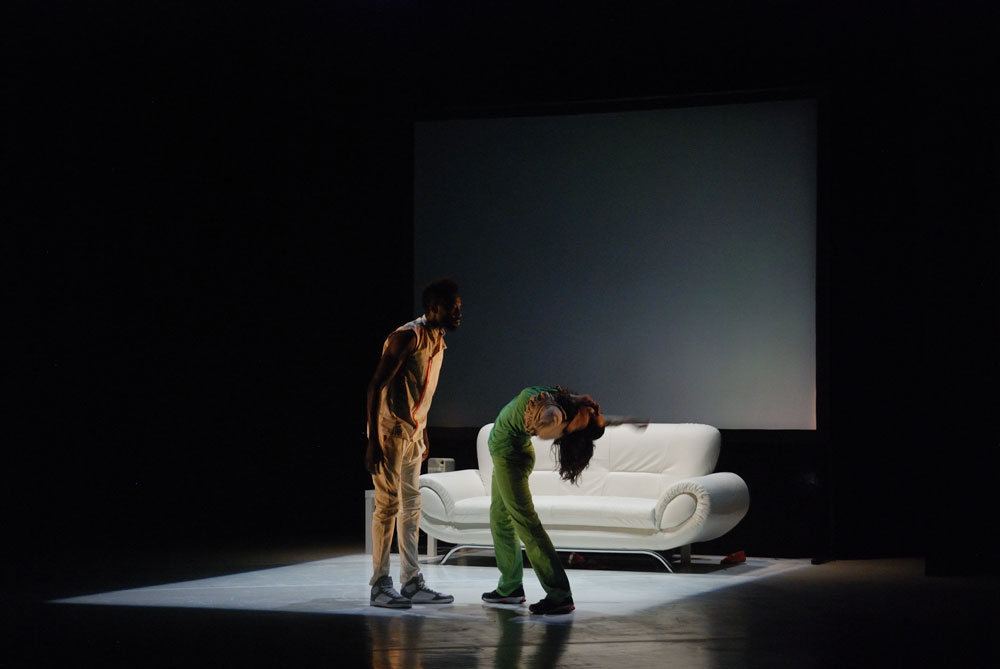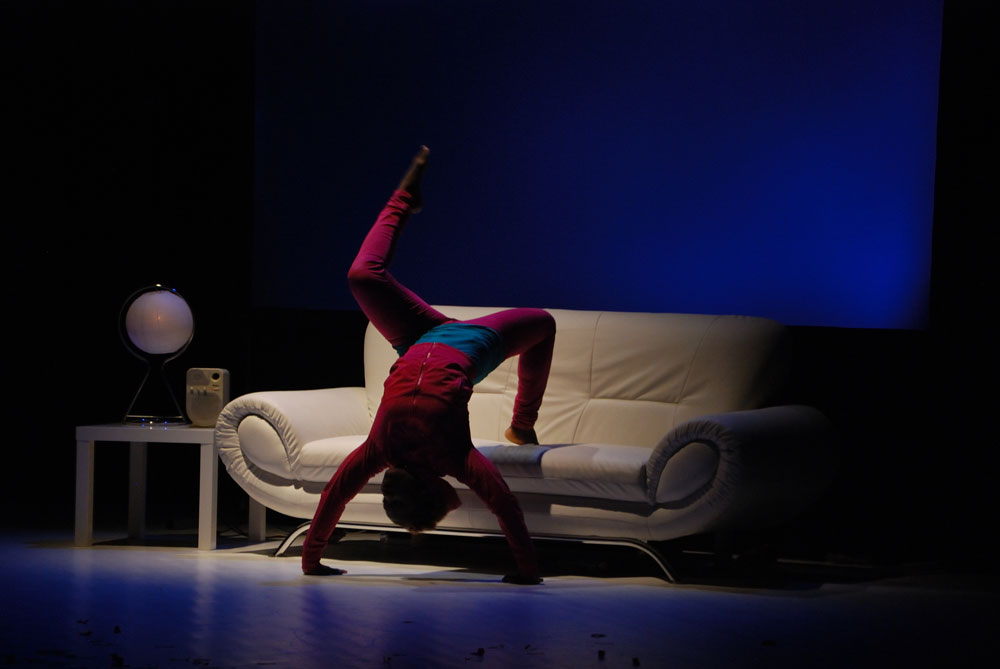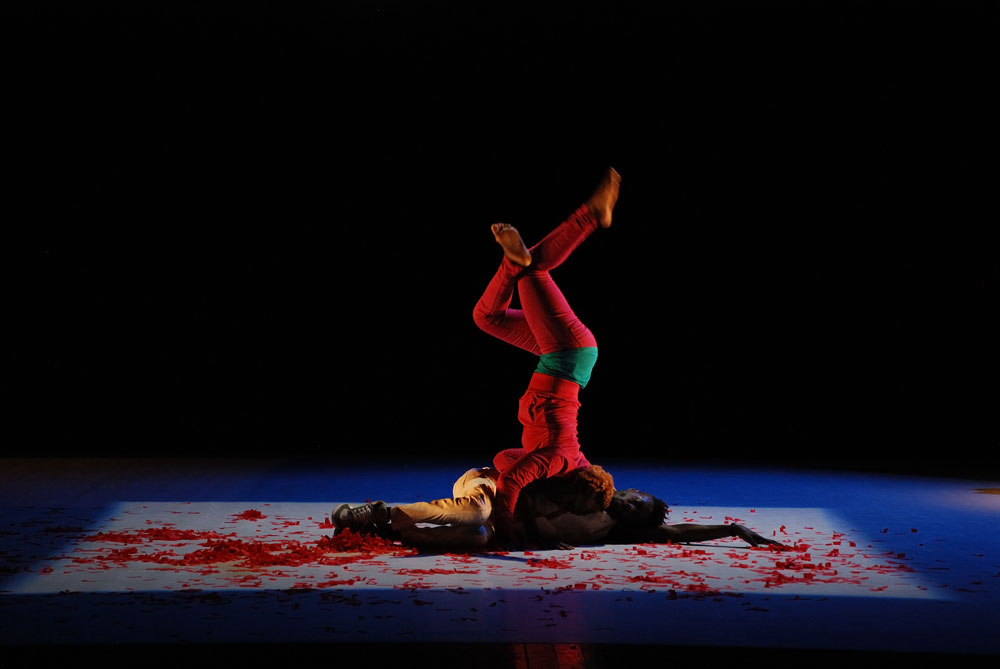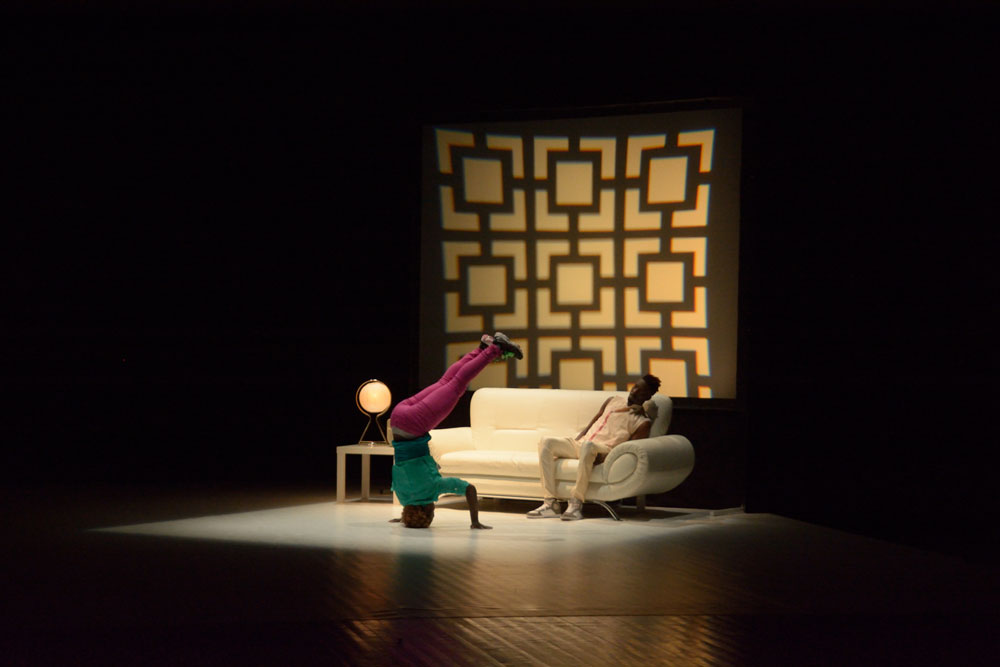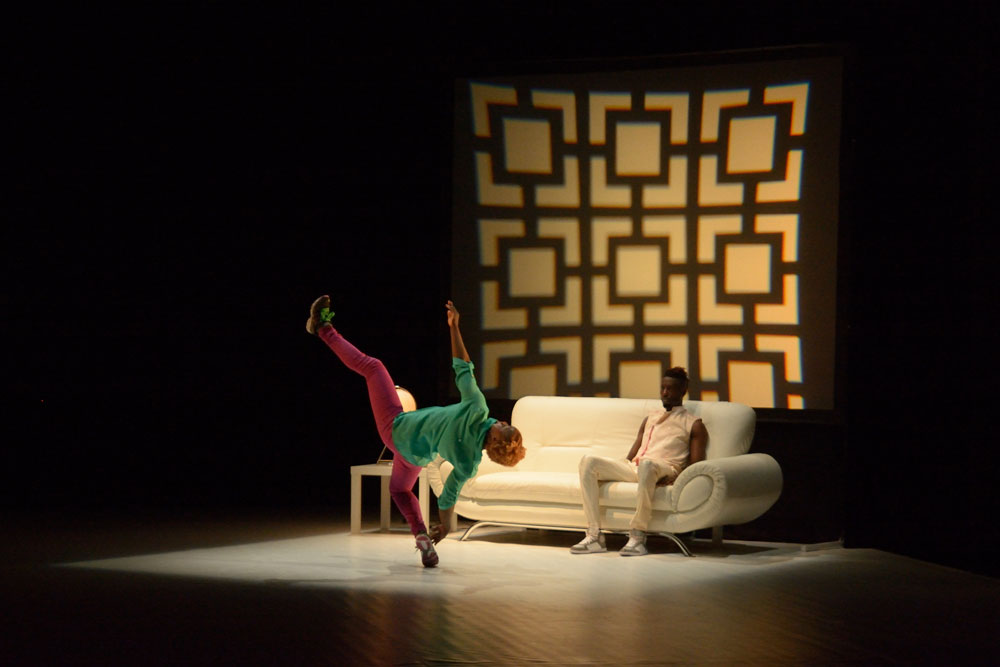 The 6th dimension dance company wishes to make travel the spectator in a world where space and time take another direction, a new dimension.
Severine BIDAUD, known as Lady Severine, co-founds the 6th DIMENSION company with her sister Jane-Carole, in 1998. It was based initially in Evry (Ile de France), then at Veulettes-sur-Mer (Seine-maritime). She becomes the principal choreographer starting from 2002. Thus, she writes and directs several projects, involving mainly women. Her shows aim intended for touching the imaginary and the sensitivity of the audience and will be played in many Hip-hop festivals.
With the years, the choreographer Séverine Bidaud developed and sharpened her sensitivity. Her collaborations with Montavo-Hervieu, Black Blanc Beur, Marion Levy or Laura Scozzi, as an interpreter, moreover her meetings with other foreign choreographers, such as Robyn Orlin and Kaori will influence her esthetics
Today, her writing approach takes from the contemporary dance technique. In her creations, the choreographer uses the Hip-Hop like a real body language, a power allowing the dancers feeling many different emotions communicated to the spectator.
With "I feel good", choreographic part for six hip-hop dancers created in 2010 and rewarded by the Price Beaumarchais SACD 2010 (around 80 performances in France, in Switzerland and in Canada), the choreographer crosses various esthetics of the street-dance and the popular dances of the 20's and 30's, on various musics of Charleston, Haversack to deal with subject rarely explored by this kind of dancers: the old age.
For a few years, the company has proposed various cultural activities around its creations. Among them, intergenerational balls, offering one single moment of division and exchanges to any age public. Also, Severine and Jane-Carole Bidaud imagine many workshops, curtains, public rehearsals, etc… that they adapt to each place that accommodates them.
The goal is to generate new meetings and artistic experiments; that symbolizes humanism and generosity of 6th Dimension Company.
Since the beginning, for the choreographer the artistic creation is interesting only if it is accompanied by cultural and teaching actions aiming to the participation of the public.
Thus far, the 6th Dimension attempts to promote and develop the hip-hop dance (Street-dance) by setting up several cultural activities as various as possible (international competitions, battles, teacher trainings with American pioneers, workshops of creation, of improvisation, internships, etc…).
The 6th Dimension Company receives the co-financing of the Normandie Region and The Rouen city, the support of ODIA Normandy and various helps for creation. The company also receives the "Service Civique" agreement for the commitment of a volunteer.
Foreword from the choreographer:
"I want to share my humanist and optimistic vision of our contemporary society, using original hip-hop gestures, mixed and inspired by daily life.
For several years, I have surrounded myself with artists coming from very distinct worlds that complement (each one is a specialist in a technical street-dance) and whose practices are intertwined in each choreographic part.
So I have built gradually my choreographic style: starting from contrasting sensations, I create a language made of everyday actions of codified movements belonging to the hip-hop related natural dance. I draw on each dancer an energy, momentum, a singular personality. My job is to highlight the uniqueness of each performer.
To feed my projects, I go to meet the people, the audience, at home, but not only. Collection of testimonies, experiences stories, shared kitchen and movements, it is what symbolizes my approach."
Severine Bidaud
Enregistrer